Get The Best Furniture Collection Service In Knightsbridge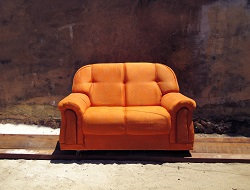 Have you wanted to give your interiors a makeover but did not know what to do with the old pieces of furniture that you no longer need? If you haven't found a buyer for your furniture yet, chances are that you might have to dispose of it but doing so could prove to be tougher than it looks. First, there is the whole deal about carrying it down from whatever floor you live on and then you can't simply leave it in the front yard or the sidewalk for the garbage men to pick up. This is where our Knightsbridge based old furniture collection team comes in. Besides other kinds of waste removal, Rubbish Removal Knightsbridge also does furniture removal for the people of SW1 and SW3 at very nominal rates. If you are in need of any such service or want to know more about it, give us a call on

today to speak to one of our representatives.
If you think disposing of your furniture is going to be an easy task, think again! We have had many of our customers who have initially attempted to do it themselves but soon discovered that it was a bad idea. In retrospect, furniture disposal requires a lot of organizing and effort. This is made especially difficult if you don't have the right kind of tools for it. This is where we step in. Our furniture clearance Knightsbridge team has been working in the SW7 area for several years now and has helped many business and home owners take care of their old furniture. In fact, over the years, our business has grown from strength to strength based on our exemplary customer reviews and recommendations. Call us on

today for a free consultation to see how we can assist you.
A Swift and Hassle-free Furniture Disposal Service in Knightsbridge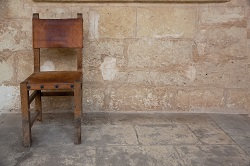 When you hire us, all you have to do is give us a call and specify what needs to be done. We will take care of the rest – from disassembling the furniture to carrying it up and down stairs and removing it from your property. Our expert furniture removal experts are trained and equipped with the necessary tools to help make this task faster, easier and safer for everyone. Booking with us also means that you won't have to deal with the hassles of cowboys on hire. Our team will arrive on time, work efficiently, be mindful of safety standards and ensure that the place is cleared professionally. Whether you want us to take care of sofa clearance or a whole household full of furniture, we can handle any challenge you throw at us. As one of the best furniture collection services in SW1 and the surrounding areas, we can assure you that you will never have any complaints about the service we provide.
We Will Meet All Your Needs Professionally So Book Furniture Disposal in Knightsbridge with Us
Rubbish Removal Knightsbridge has been in the Knightsbridge furniture clearance business for a long time, and over the years we have learnt from our mistakes and incorporated suggestions from our former customers in order to better our services. We pride ourselves in the way we have been able to offer cheap and affordable rates without having to compromise on the quality of our furniture collection services. If you don't believe us, why don't you try our services in SW7 on a one-off basis and judge for yourself? We are sure that once you have experienced our furniture disposal services in Knightsbridge you will never want to switch to another company. If you have any questions for us or would like to get in touch with us to book a sofa clearance, call on

and let us know how we can help you. Remember, getting rid of old furniture doesn't have to be painful; we're here to help.