Making Loft Clearance Easier for Residents of Knightsbridge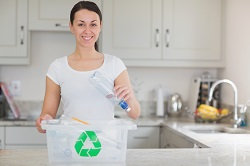 It is spring time and there is no time better to start loft clearance, go through all the old stuff that you have not been using and throw away what you don't need. A good spring clean will help you free up storage space in the attic for other more important things in the house. But what are you going to do with the junk? You could put it out near the bin but trust that it won't be picked up for a week and more. If you are someone in Knightsbridge who has been doing loft decluttering recently and need someone to help them dispose of the junk from the attic, then all you need to do is call Rubbish Removal Knightsbridge and ask us to come around. We specialize in loft clearance for all kinds of homes in the SW1 area. So if you live here or nearby, just give us a call on

today to hire professional help.
The Professionals Will do a Much Better Job with Attic Clearance in Knightsbridge
We can see why some people would be apprehensive about using professional help. Surely, these are things you can manage yourself, especially if you are the one who put them away in the loft in the first place. Additionally, some people might be sceptical of having strangers trudging through their homes. However, when you hire us in SW3, you don't have to worry about either of these. Our employees are experts at attic clearance Knightsbridge. Not only have they had years of experience in removing all kinds of items from lofts but they are always mindful of the health and safety protocols and make sure that no one gets hurt in the process. As a company that prides itself on the service it provides to its customers, we always ensure that we only put trained loft clearing experts on the job and also provide them with all the tools and equipment necessary to do the job safely. Call us on

now to learn more and get a free quote!
If you still think you want to do the loft clearance in the SW7 district yourself, think again. We have had many of our clients initially try to work this out themselves, until they regretted it and gave up. Hiring professional help for attic rubbish removal is not all that bad, especially when it is us you are hiring. Our SW1 loft clearing services are available for extremely reasonable prices. Compared to the time and effort we save you, along with the additional benefits to health and safety – both your and that of your property, you can say that our service is a bargain. No matter what kind of budget you have or what sort of attic junk disposal you need, we can assure you that you will never find a team more suited for the job than us.
Book Our SW1 Loft Clearance Team Today and See Instant Results!
If you don't believe us, feel free to ask our other customers in your local area. We have served so many homes in SW1, SW7 and the surrounding areas, and our business has expanded mostly on word of mouth recommendations – thanks to our excellent teams and our loyal customers. If you want, you can try our loft decluttering service on a one-off basis to judge for yourself. We guarantee that once you have used our services you will not think of using any other company in Knightsbridge. So what are you waiting for? Let Rubbish Removal Knightsbridge show you why we are the best in the loft clearance business. Not only that, we also do other kinds of waste removal, so visit our site or talk to one of our representatives on

today to find out how we can help you.